Solutions for
Previous assignments
Here you can find a variety of our past assignments that demonstrate the breadth of roles we recruit for at SOS Exec. 
Get in touch if we can help with your next role!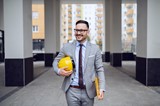 Previous Assignment Vacancies
Let's get started
Contact us today
Contact our experienced recruitment team today and let's discuss your needs, wants and hopes for the future...